---
Tara Two - 1978
This was my first ever complete car design. It consisted of a space frame chassis and a new body shape that was designed with the help of a 1/25th wind tunnel model. It achieved a CD of 0.034 with equal downforce at front and rear. This car was featured in The London Design Centre and Design Magazine plus articles in Motor, Autocar, Autosport etc.
It was 'just too late' to have become the then new TVR Tasmin!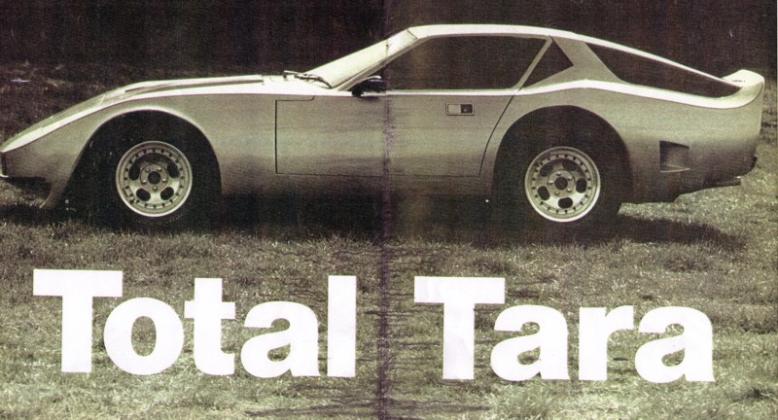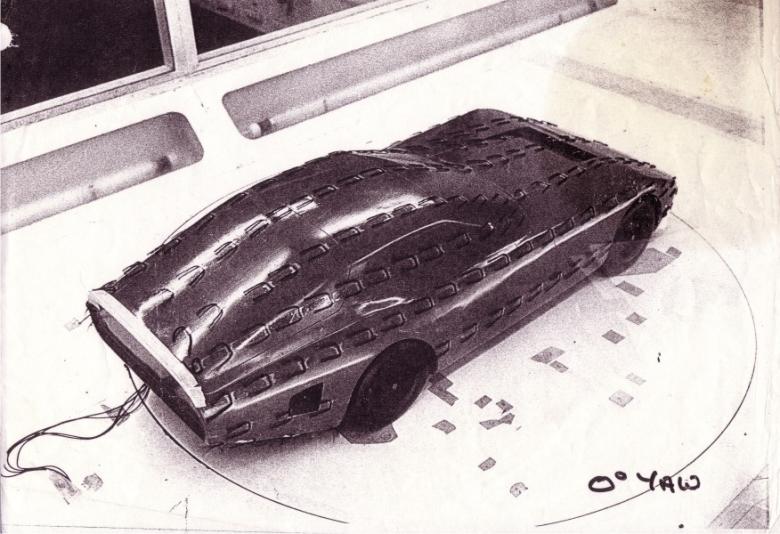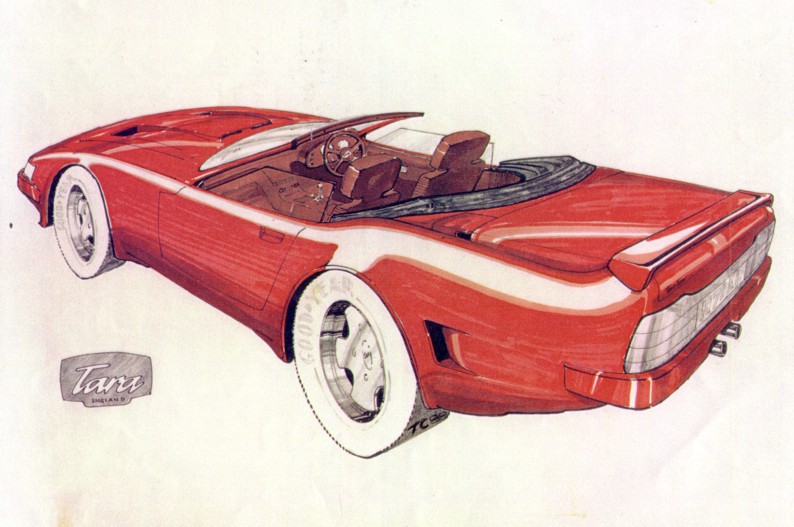 ---
Chad Supersports 4
I designed a new 4 seat sports GT bodywork and new chassis to accept all standard Ford Sierra mechanical components (including 4x4 and Cosworth)
The demonstration car had 3.9 Rover V8 engine & gearbox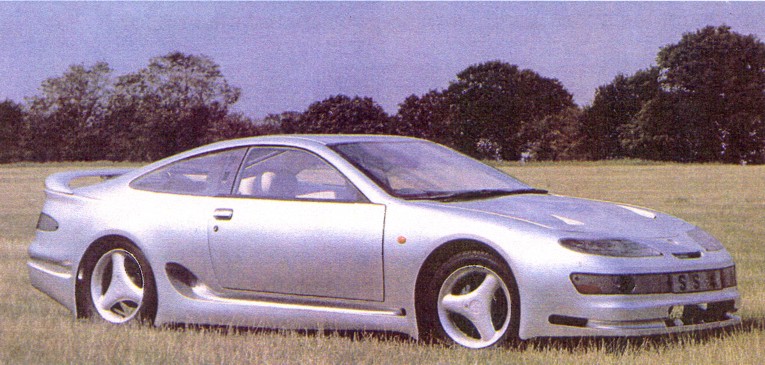 ---
Pontiac Fiero - Special Finale Body - 1994
A company called Candy Apple Cars had seen my part-finished Chad Supersport 4 prototype car and asked me to design a new body for their Fiero, along the same style.
There were very good media reports on this car's debut at the Geneva Motor Show in 1995.
Bodies are still built to order by V8 Archie in the USA.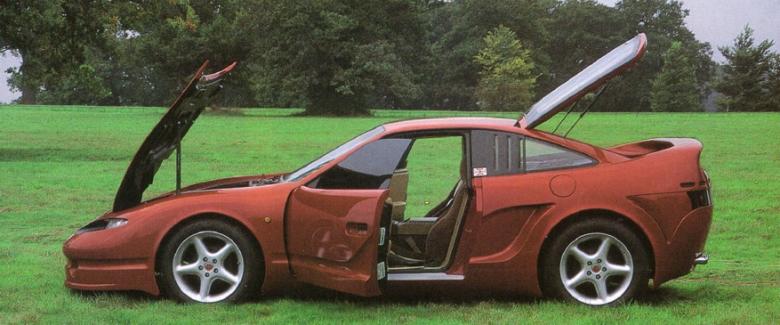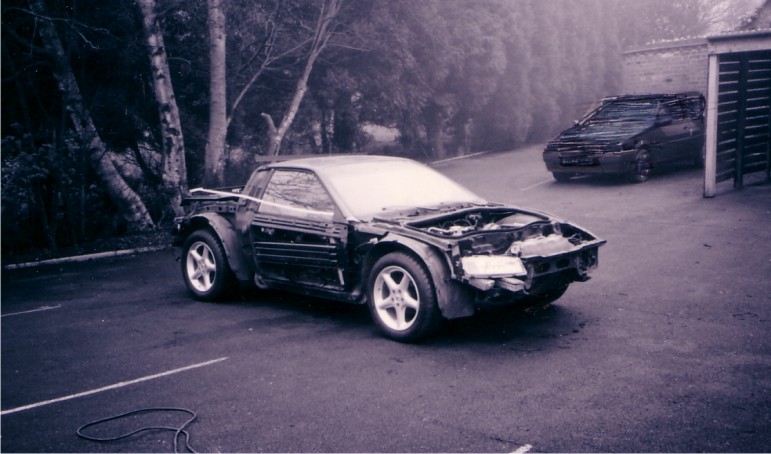 Fiero with body removed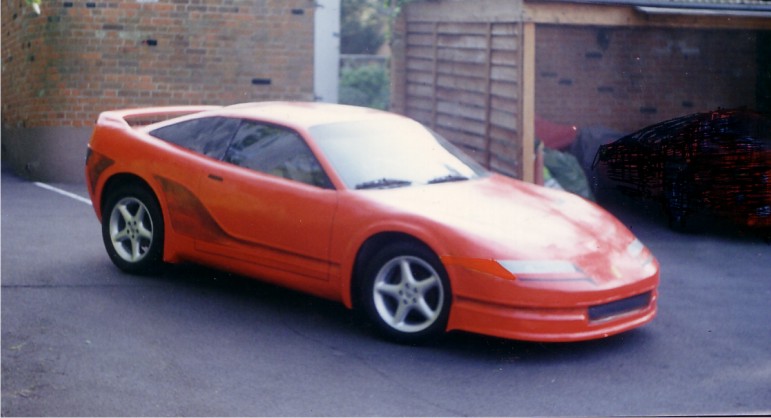 Full size foam mock up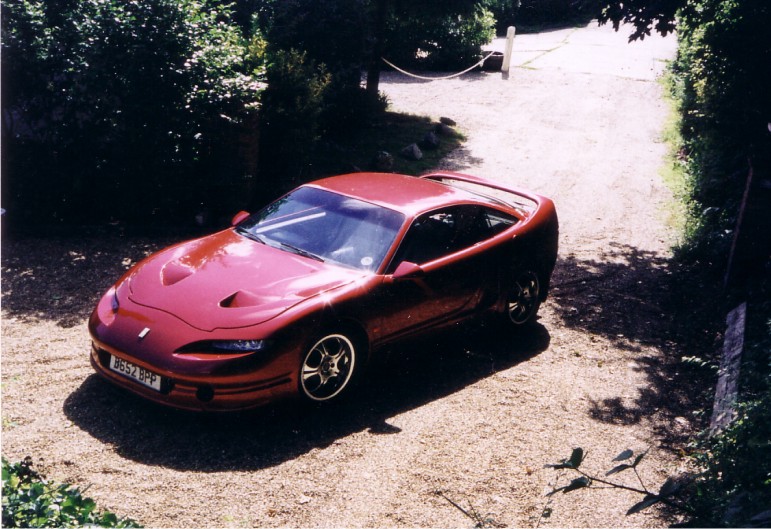 Fiero turned into a Finale
---