November 2007 - Track Test Pictures
at Bradwell Airfield - what a day!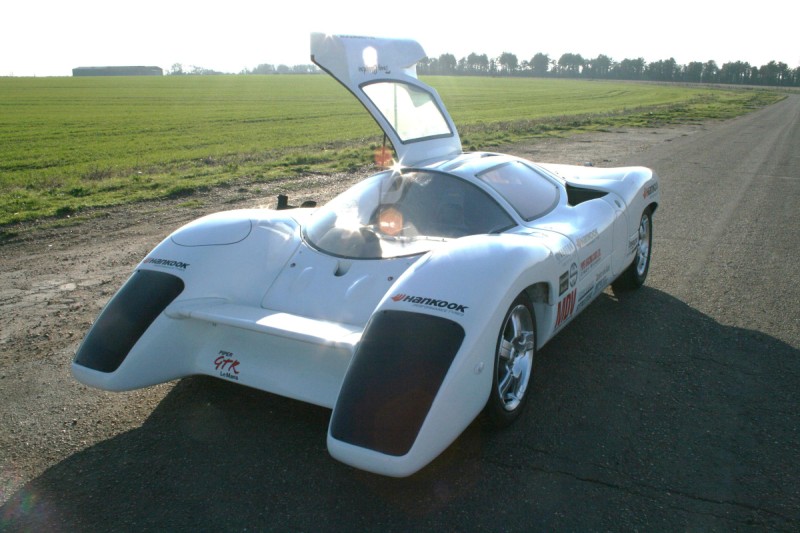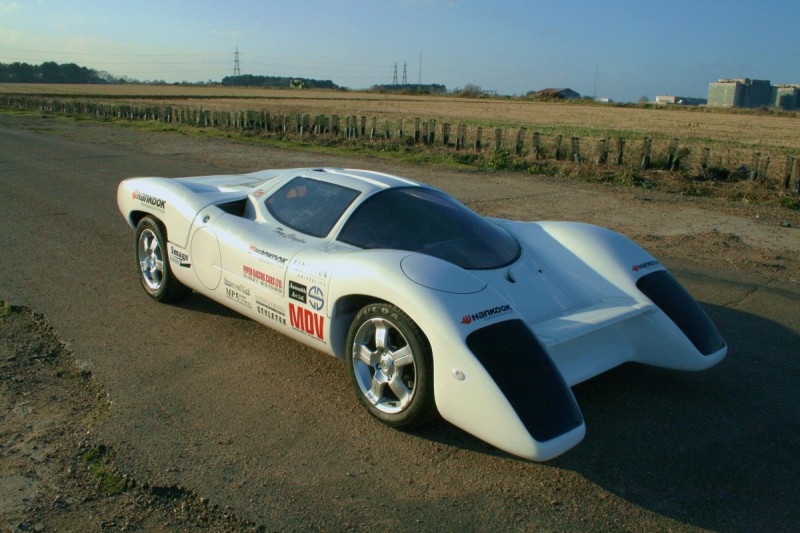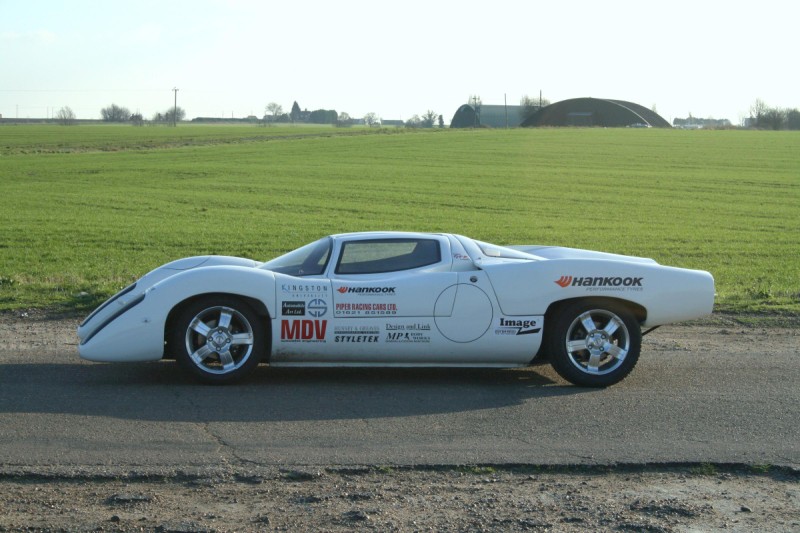 2007 Autosport Show
Hankook Stand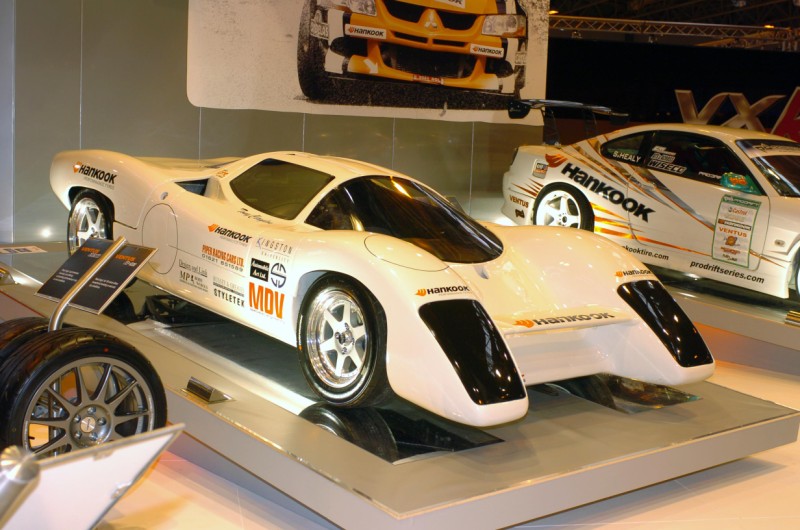 February 2006 - Historic Motorsport Show – NAC Stoneleigh.
The Piper GTR is unveiled!
There was a remarkable amount of interest on the stand and several serious enquiries.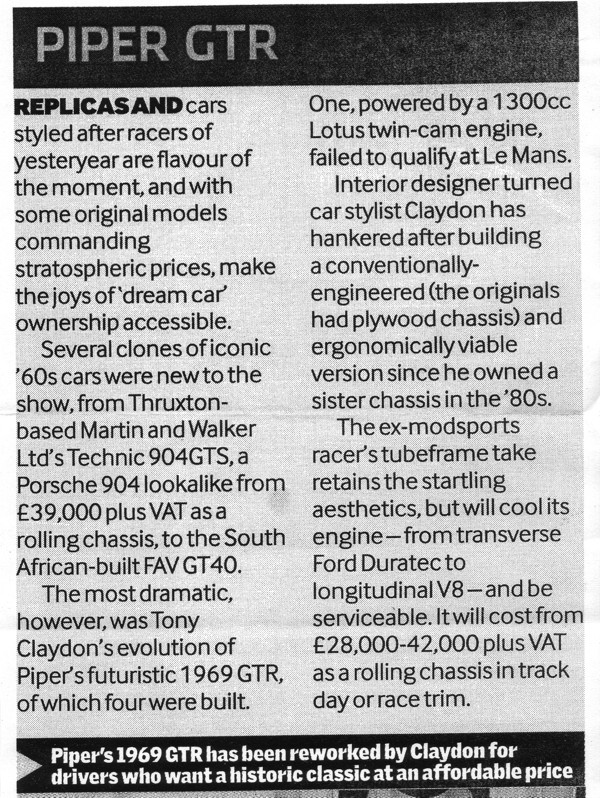 AUTOSPORT Magazine chose to feature the Piper GTR in their coverage of the show!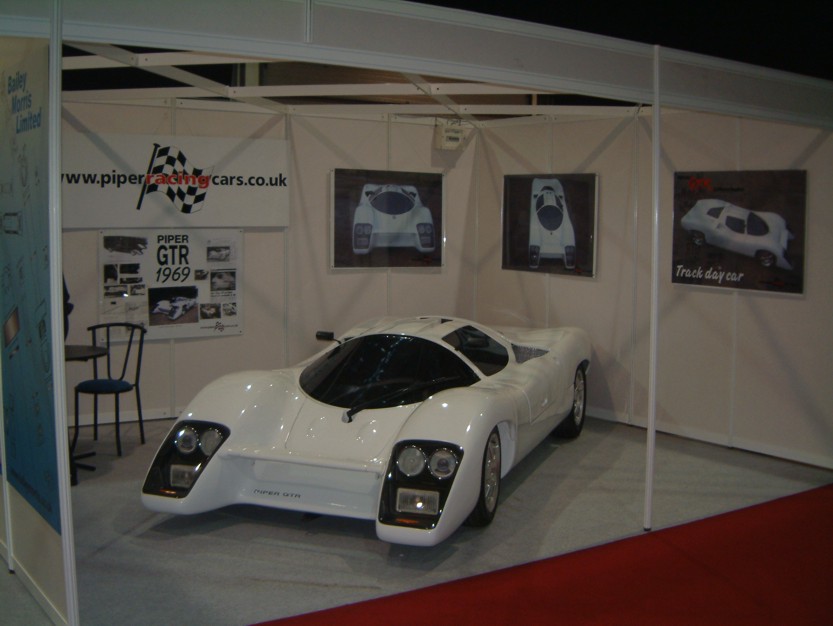 Piper Racing Cars Ltd, with again the very enthusiastic technical expertise of Kingston University has designed a completely new 'Evolution GTR' as a supercar for use on the public highway. The full size model is progressing well and is expected to be ready for testing sometime in mid 2010.
Balanced lightweight safety construction, ergonomic aerodynamics with the prospect of a beautiful evolution of that powerful distinctive shape, will undoubtably combine to complete something which will be totally unique. Only a very restricted volume of cars will be built to individual customer specifications.
For those who would like to follow the progress of this unique project, please contact Tony Claydon at piperracingcars@tiscali.co.uk